Vena stones is a revolutionary system that is quick and easy to install using corrosion resistant clips and stone panels. The panel is designed to allow perfect alignment and a mortarless quick installation. If you need further product information, do not hesitate to contact us.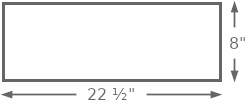 | | |
| --- | --- |
|  Thickness: | 1 ½" |
| Coverage: | 1.25 sq ft. / pannel |
| Weight: | 18.5 lbs / pannel |
|   | 14.8 lbs / sq ft. |
Vena screw-on panel.
Vena screw-on corner panel (if needed).
Galvanized steel clips for Vena screw-on panel.
Rust-resistant screws.
Vena starter strips.
Vena sill caps.
Vena finishing stone for outlet plate.
Vena finishing stone for light fixture plate.
The clip is designed to create a 10mm air gap between the wall and the panel to ensure optimal ventilation and effective humidity management.

Self-locking tenon and groove system for quick and efficient alignment and increased stability.

Mechanical anchoring system for increased resistance to loads.

Iron-oxide coloring base for vivid and natural colours that will last.
Find out in this report how VENA stone performs under simulated extreme weather conditions:
Download the report
Installing stone has never been easier. Prepare your wall, install your starter strip and screw-on the stones. All you have left to do is enjoy the result!